Bastau Debuts
Bastau Shorts
Bastau Docs
Students jury
NETPAC jury
Bastau Debuts
George Ovashvili, Georgia
George Ovashvili is a Georgian director, writer and producer.
He is a graduate from the film department of the Georgian State university of Cinema and Theatre
(1996) and the filmmaking department of The New York Film Academy at Universal Studios in
Hollywood (2006).
He made his debut with two short films "Wagonnet" (1997) and "Eye Level" (2005).
His first feature film "The Other Bank" premiered at the Berlin Film Festival's Generation section in
2009 and won over 50 international prizes, was nominated at European Film Awards in the nomination
"European Discovery"
His second feature "Corn Island" won the Crystal Globe at Karlovy Vary International Film Festival in
2014 and was shortlisted for the Academy's best foreign language film in 2015.
"Khibula" ended the trilogy of long features, dedicated to the recent history of director's home country.
Film was premiered in the main competition of Karlovy Vary IFF in 2017.
"Beautiful Helen" (2021) is his 4th long fiction which is in postproduction stage.
For this moment, he's working on his new film "The Moon is a Father of Mine" (2022)
After having produced his own works, George started a film production company "Wagonnet Films" in
Tbilisi, Georgia in 2016. The company aims to produce various talented directors' works, mainly
through international co-production.
---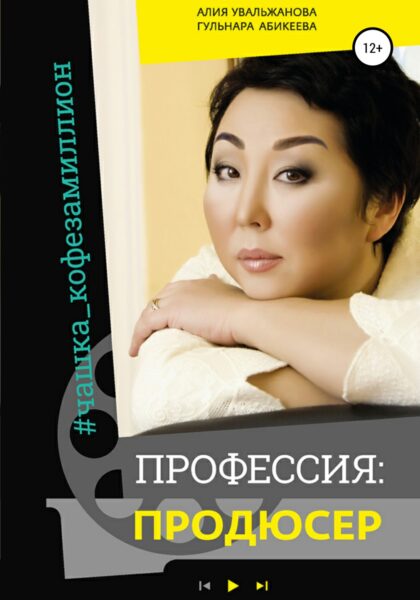 Aliya Uvalzhanova, Kazakhstan
Doctor of Business Administration (DBA)
Regular attendee to Berlinale, the Festival de Cannes and AFM.IMDb registration.
The Founder and Producer of the International Festival "Dialog of Cultures" /USA/
The Founder and Producer of the group of companies "ALDONGAR production", "Astanatelefilm" and others
Professional activities and responsibilities:
– International co-production and production of life action films based on international standards. – International Promotion at film festivals.– Kazakhstan films promotion and films fond endowment to the American Library of Congress USA. – International Project development; – Project pitching, distribution of Kazakhstan film production abroad.  – The head of Production center JCS "Kazakhfilm named after Shaken Aimanov" 2010:– The development concept of Production Center JCS "Kazakhfilm named after Shaken Aimanov" was suggested, the comparative analysis on effective functioning was provided using the film conglomerate activities and structure as an example.– The conceptual idea of effective budgeting, risks and financial management of film projects.  –  Education. The copyright in film industry.– Consultant on legal regulation of the film industry. – The development of School on producer's techniques in Kazakhstan and CIS countries. – The Process manager of action films and series production  – Author of the book «Profession producer: #cup_coffee for the million». Issued in 2021, Almaty
---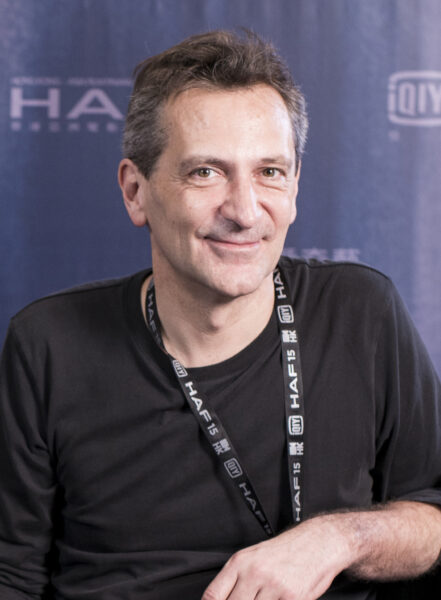 François D'Artemare, France
François d'Artemare established in 1996 the Portuguese film company Filmes do Tejo, nowadays running a library of more than 70 titles. He produced with the Paris-based company – Les Films de l'Après-Midi – he founded in 2001, three features by Manoel de Oliveira: CHRISTOPHER COLUMBUS, THE ENIGMA (Venice 2007), ECCENTRICITIES OF A BLOND-HAIR GIRL (Berlin 2009), THE STRANGE CASE OF ANGELICA (Un Certain Regard, Cannes 2010) 
Les Films de l'Après-Midi has produced films from all over the world : Bosnia  (SNOW by Aida Begic – Critics's week Grand Prix Award, Cannes 2008 – CHILDREN OF SARAJEVO – Mention of the Jury Un Certain Regard, Cannes 2012), Angola (THE HERO by Zeze Gamboa – World Cinema Dramatic Jury Prize at Sundance 2005), Romania (ONE FLOOR BELOW by Radu Muntean – Un Certain Regard, Cannes 2015 – ALICE T. – Locarno 2018), Bangladesh (MADE IN BANGLADESH by Rubaiyat Hossain – TIFF 2019), France (I WANT TO TALK ABOUT DURAS by Claire Simon – San Sebastian 2021).
---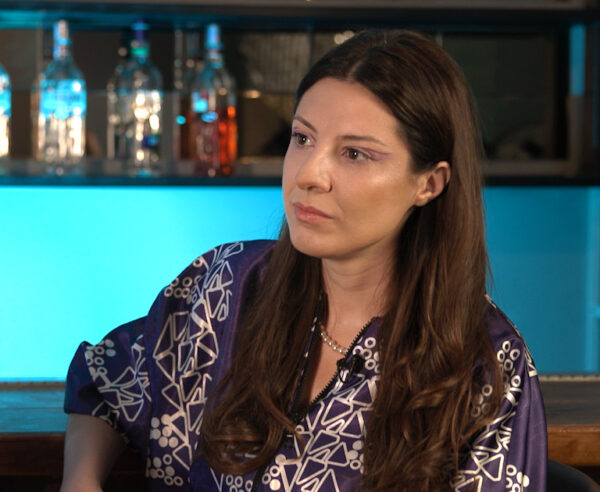 Diana Martirosyan
Diana Martirosyan is a film critic and cultural journalist, based in Yerevan, Armenia. Diana has graduated Russian-Armenian University, "Journalism" faculty and got a Bachelor's degree, then studied at Yerevan State Institute of Theatre and Cinematography, "Film studies" department.
Diana used to work at TV and radio stations, broadcasting cinematic news and interviews. Since 2007 she is involved in various cultural, urban and cinema events, festivals and projects. Part-time works for Golden Apricot Yerevan International Film Festival and was involved in ReAnimania International Animation Film & Comics Art Festival of Yerevan activity. She has also covered many international film festivals for local Armenian outlets, some articles are published in English and Russian.
Curates auteur film events and promotes public discussions, Q&As and screenings among local audiences. Co-host and producer of YouTube show "Uzum em khosenq" discussing with social media personalities and bloggers burning social-cultural topics in an entertaining way.
Was a jury member at Torino, Cairo, Odesa and Kyiv international film festivals
---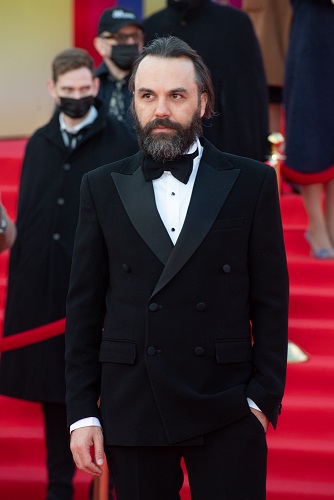 Mehdi Fard Ghaderi, Iran
Iranian Director, Writer and Producer was born in 1986. He started his career in cinema in 2007 by making short films. Over ten years, he made Eight Formalist Short Films, which were screened at more than Fifty International Festivals and Won some Awards. "Immortality" (2016) His First Feature Film, was made in a One Single-Shot on 145min, The World Premiere of this film was at the Rome Film Fest. Then "Immortality" shown in Several International Festivals. he was highly acclaimed and received various Awards for this Film. "Weightlessness" (2019) his Second Film, which was Based on Long Shots and Influenced by the Literature of Magical Realism. This Film was Screened at Several International Festivals. His Third Movie "The Annoyed" (2023) an Episodic Film about Three Cinema Directors.
He has been a Jury Member International Festivals; Ischia (Italy) – Eurasia (Russia) – Brno Sixteen (Czech Republic) – Horror Moscow (Russia) – Tehran (Iran) – Bogura
(Bangladesh) Mehdi Fard Ghaderi Published; Criminal Novel "A man no woman loved" (2021) 
Bastau Shorts
Bastau Docs
Students jury
NETPAC jury