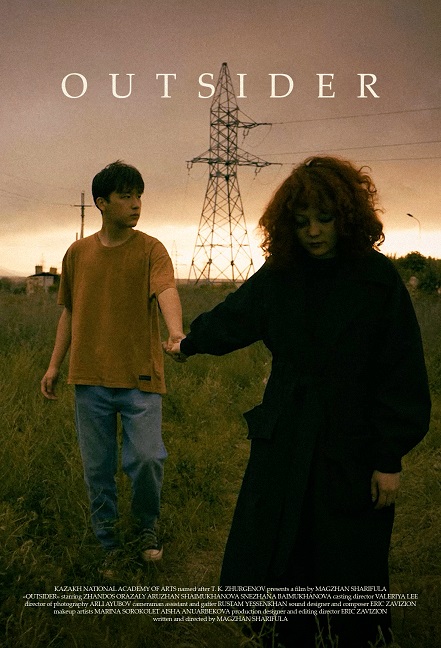 The young man lives with his mother, who has evident health problems. He lives every day according to a particular schedule, as he does not know what he wants to do. The only thing that interests him is overhearing other people's conversations. But a enigmatic girl bursts into his life, which brings changes.
Country:  Kazakhstan
Date: 2022 
Runtime:  20 min. 19 sec.
Production:  KazNAI named after T.K. Zhurgenov
Language (s): Russian
Writer:  Magzhan Sharifula
Director: Magzhan Sharifula
DoP:  Arli Ayubov
Music composer: Eric Zavizin
Cast: Zhandos Orazaly, Aruzhan Shaimukhamedova, Snejanna Baimukhamedova