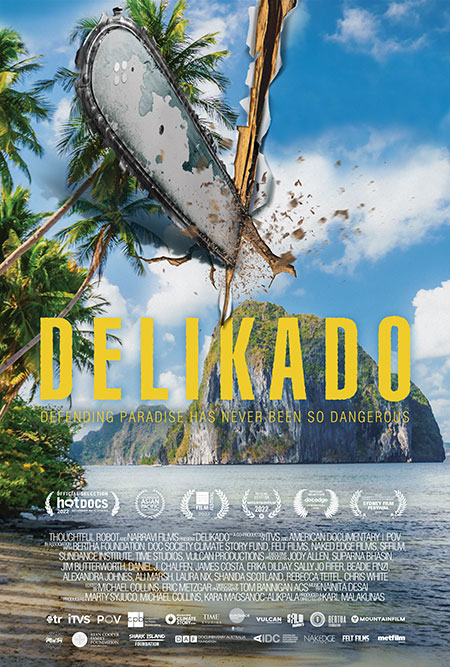 Palawan appears to be an idyllic tropical island. Its powder-white beaches and lush forests have made it one of Asia's hottest new tourist destinations. But for a tiny network of environmental crusaders and vigilantes trying to protect its spectacular natural resources, it is more akin to a battlefield. 
DELIKADO follows Bobby, Tata and Nieves, three magnetic leaders of this network, as they risk
their lives in David versus Goliath-style struggles trying to stop politicians and businessmen from
destroying the Philippines' "last ecological frontier".
It is a timely film emblematic of the struggles globally for land defenders as they are being killed
in record numbers trying to save natural resources from being plundered by corporations and
governments. As the world faces its sixth-mass extinction and the climate emergency worsens,
DELIKADO offers a story of courage and resilience to inspire others into action.
USA, Australia, Philippines, UK, Hong Kong, 2022, 94 min
Languages: English, Filipino
Writers: Laura Nix, Michael Collins, Karl Malakunas
Director: Karl Malakunas
Director of photography: Tom Bannigan
Music: Nainita Desai
Producers: Marty Syjuco, Michael Collins, Kara Magsanoc-Alikpala, Karl Malakunas