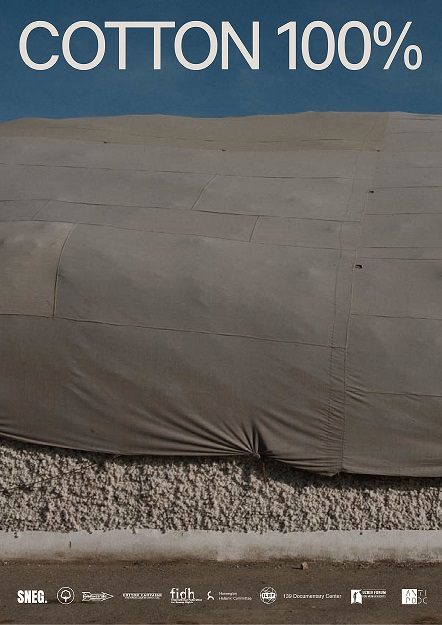 Yelena is an activist fighting for the rights of cotton pickers. Muhabbat is a farmer struggling with the hardships of rural life…
The film is a parallel narration of the stories of Yelena and Muhabbat. We follow the farmer through her everyday routine from the field to the Maternity Home where she picks up her newborn grandson, from the Mosque to the feast at her house and then to the field again, where, after a humiliating quarrel with the officials, she has to start picking cotton before the crop is fully ripe. Yelena's part is almost a road movie, we follow her on the annual crusade against forced labor. Our heroines are very different, their standings are almost opposite: Muhabbat believes in hard work and obedience to the rules, Yelena is a pure protest and rage. The passion of one meets the reason and firmness of another composing the story of two strong female characters coping with injustice and poverty.
Uzbekistan, Germany, 2022, 68 min.
Production: 139 Documentary Center, Einbahnstraße Productions
Languages: Uzbek, Russian
Script authors: Timur Karpov, Mikhail Borodin
Production Director: Mikhail Borodin
Director of Photography: Mikhail Borodin, Timur Karpov
Composer: Alim Dalashiponov
Producers: Timur Karpov, Yulia Shaginurova, Mikhail Borodin
Starring: Mukhabbat Madraimova, Elena Urlaeva