ALEXEI MEDVEDEV
Was born in 1969 in Moscow. From 1989 to 1994 he studied film direction at the All-Russian State Institute of Cinematography (in the workshop of Arkady Sirenko). In the 90-s he pursued his career as journalist, film critic, translator. From 2000 to 2006 he was member of the selection committee of the Moscow International Film Festival. He worked as a programmer for many film festivals including Cannes IFF (special focus on Russia, section Les cinemas du Monde), 2morrow (Moscow, 2007-2009), Zerkalo (Ivanovo, 2011), 2-in-1 IFF of Contemporary Cinema, (Moscow, 2009-2012), Doha IFF Ajyal (2018). In 2012-2020, he has been one of the organizers of the Sakhalin IFF «On the Edge». He's also curating the Yakutsk IFF, Arkhangelsk IFF Arctic Open. Also, director of programming for the oldest Russian documentary festival "Message to Man" IFF in St-Petersburg.
YERLAN BEKKHOZHIN
Khabar JSC Chairman of the Board.
Republic of Kazakhstan Journalism Academy academic (2001). Kazakhstan Professional Box Federation President since 2015. Kazakhstan Chief Editors Club Chairman (2016-2020). National and International prizes, awards, and honorary titles: • Awards winner: Kazakhstan Youth Union (1994), Russia Union of Journalists (1997, 2000), Republic of Kazakhstan President in the sphere of mass media (2008); • Prize winner of Altyn Zhuldyz in the Best Journalist Category (1996), Altyn Zhuldyz in the Best Analytical Newscast Category (2000); • International television and film forum diploma holder (2000); Eurasian television forum diploma (2012). • Academic: Kazakhstan Journalism Academy (2003), Eurasian Television and Radio Academy (2011). • Honorary Title – "Kazakhstan Honorary Ambassador"; • Supreme Court Certificate of Merit (07.2017), Letter of Gratitude from the First President of the Republic of Kazakhstan – Elbasy, N. Nazarbayev (2007). Recipient of Kurmet Order, recipient of Parasat Order.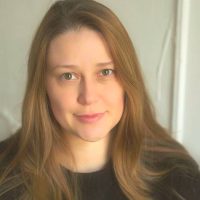 HANNA MIRONENKO
Graduated from the VGIK and Yagellon institute of audio-visual arts film expertise department of the screenwriting and film expertise faculty. During her student years along with colleagues prepared a coproduction almanac "Film Train", which premiered at the Semaine dela Critique program of the Cannes Festival Worked and interned at organization committees of the large international film festivals: Moscow IFF, DocPoint, Camerimage, San Sebastian Film Festival. Promotes films from 2006. Co-founder of the Eastwood Agency – a festival promotion of films in film festivals.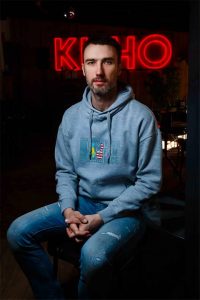 ANDREY MANUILOV
Is a journalist, PR-specialist and producer from Kazakhstan. Director of the 48 Hour Film Race, a Central Asian short film competition. In 2007 created a corporate entertainment magazine for Meloman company, which was distributed in store chain for family entertainment. In 2010 Andrey won in the Kazakhstan stage of the international competition of film parodies – 48 Hour Film Race from Jameson Empire Awards. In 2012 Andrey became a head of the Kazakhstan Issue of the Men's Health. In 2014 returns to film distribution and movie screening industry as a PR specialist of the Chaplin Cinemas movie theaters chain where he worked for the next four years. In 2017 accepted proposition of the US General Consulate in Almaty and conducted a republican competition of short films "48 Hours Film Race". Andrey is one of the executive producers of the criminal drama by Olzhas Akhmetov "Indivisible" which premiered in Kazakhstan film theaters in 2017 as well as the web series "Almighty" (2018-2019) where Kazakhstan actor Yerden Telemisov debuted as a film director. "Almighty" became a prize winner of the Realist Web Fest web series international festival receiving an award in the Best Innovatory Idea category.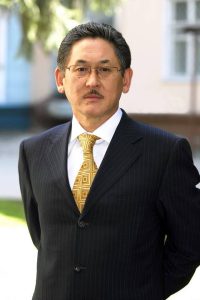 BIGELDY GABDULLIN
Is a president of the International Kazakhstan PEN club. Literary critic, publicist and journalist. Author of the book "Kazakhstan history through the eyes of the journalist", "Serious Conversation" (2007), "Great Nomad Territory (2011), "Detention Center" (2020) and over 400 publicist works. Translated novels to Russian – "Land of the Fathers" by K. Zhumadilov," Sengir's Secrets" by Kh. Rakhimov, "Kalleks" by T. Zhurtbayev. National and International awards, prizes and honorary titles: Kurmet Order (2006), Parasat Order (2012), International Order "Officer's Honor" (2013); Mukhtar Auezov's Medal for the book "Great Nomad Territory" (2012); Laureate of the Nur Sunkar competition in the "Trust" category (06.2012); Kazakhstan's Best Chief Editor (2011).