YURIY BYKOV
Chairman of the Jury
Is an actor, film director, screenwriter, film producer ('Mayor,' "Metod"," Zavod" et al). Participant of the Cannes and Shanghai film festivals, prize winner at the Film Festival in Locarno, participant, and prize winner at Kinotavr, Moscow International film festival, Nika and TEFI.
ANDREA MORGHEN
Is a film producer and director from Italy. In 2013 he co-founded the film production company Aurora Vision. He produced more than 40 documentaries in the last 8 years, selected and rewarded in more than 300 Film Festivals around the world. He worked with international crews in Israel, Kossovo, Morocco, Uganda, Japan, Philippines, Ethiopia, Sri Lanka, Albania, Tanzania, Ghana, USA, Mexico, Mozambico. He has also written and directed 6 documentaries focused on social issues. He has always been engaged in youth policy programs with specific attention to training and education projects in Italy and abroad. At present he is the Artistic Director of Religion Today Film Festival of Trento (Italy). He is also PhD student at the Faculty of Social Communication Sciences of the Salesian Pontifical University in Rome (Italy).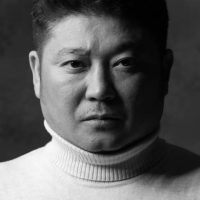 RUSTEM ABDRASHEV
Is a film director, screenwriter and producer from Kazakhstan. Honored worker of the Republic of Kazakhstan, Kurmet Order recipient . In 2015 was named one of 100 Best Asian Film Directors by the Busan International Film Festival in Korea. FIPRESCI and NETPAC European and Asian film critics prize winner.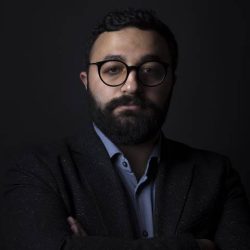 EMRAH KILIC
Is the Artistic Director of Istanbul based Bosphorus Film Festival and Bosphorus Film Lab. He was the founder & administrative coordinator of the cinema magazine Rabarba, which was published monthly and published 20 issues. Since 2017, he has been in charge of the promotion of Turkish cinema abroad. To this end, he organises Turkish cinema programmes, film weeks, and booths in Berlin and Cannes film festivals. He prepared the books of famous writer and script theorist Robert McKee called Story and Dialogue for publication in Turkish. The first project he was involved in as a producer was realized as a Turkish co-producer in the upcoming project of Oscar-winning Bosnian director Danis Tanovic's latest film A Ten in a Half (2021)
VENERA NIGMATULLINA
Is an actress and producer from Kazakhstan. Honored worker of the Republic of Kazakhstan. Kurmet Order recipient, 10-year Independence of the Republic of Kazakhstan medal holder. USSR and Kazakhstan Filmmakers Union Member since 1987. Dr. Philosophy on Cinematic Art (2007).